In today's data frenzy world, organizations begin to realize how much value their data could provide them. All of a sudden, data visualization becomes utmost important for business users to see the untapped revenue potential and hidden relationships among products.
Many vendors are delivering their own BI tools. Even Google is entering the field with a product called Data Studio 360 (https://www.google.com/analytics/data-studio/) as part of its Google 360 Suite. Tableau has been leading this market for a while now as it was the first mover. However, a worthwhile competitor has emerged; Microsoft's Power BI is quickly catching up. Let's take a look at Gartner's comparison chart on BI tools in the marketplace: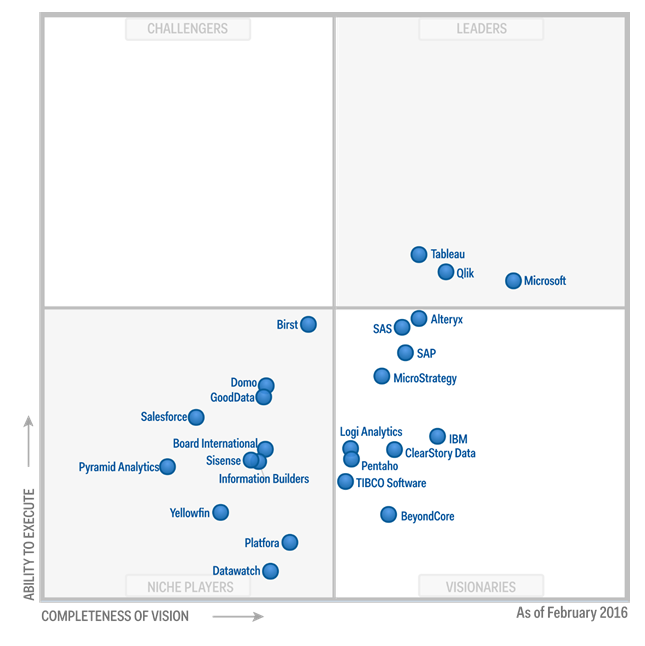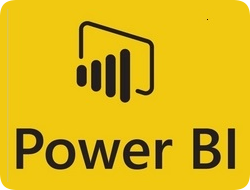 Microsoft Power BI is on its second major release, offering cloud-based BI with a new desktop interface – Power BI Desktop. Power BI offers data preparation, data discovery and interactive dashboards via a single design tool. Microsoft continues to support the original Excel-based add-ins that made up the first Power BI release: Power Query, Power Pivot, Power View and Power Map. The Excel-based add-ins are positioned primarily for customers who need an on-premises deployment (and become native in Office 2016). Power BI 2.x offers both desktop-based authoring and browser-based authoring, with applications shared in the cloud. New in this release is hybrid connectivity to on-premises data sources; meaning that not all data must first be pushed and loaded into the Microsoft Azure cloud.
Microsoft has substantially lowered the price of Power BI – from its original $39.95 per user per month to $9.95 per user per month – making it one of the lowest-priced solutions on the market today, particularly from larger vendors. The lower price point, in addition to substantial monthly product improvements, propels the strong uptake by 90,000 organizations, according to Microsoft.
Strengths:
Microsoft's cloud-based delivery model offers a very low Total Cost of Ownership (TCO).
Ease of use. Tons of online tutorials. Strong community support. Quality documentation.
Monthly release. A lot of features are being rolled out in an accelerated pace.
Natural-language queries to explore data.
Out-of-the-box content packs for dozens of data providers such as Facebook, Salesforce, Dynamics CRM, Google Analytics, etc.
Weaknesses:
On-premise delivery is quite new and not as mature.
Forecasting capability is not ready. But with the recent acquisition of Revolution Analytics, Microsoft now includes a preinstall of a local R instance with Power BI Desktop.
Need to learn DAX language (similar to Excel's formula)